The Box Gallery
Address: 811 Belvedere Road, West Palm Beach, Florida 33405
Curator | Website | Instagram | TikTok | Facebook | Yelp! | Tripadvisor Reviews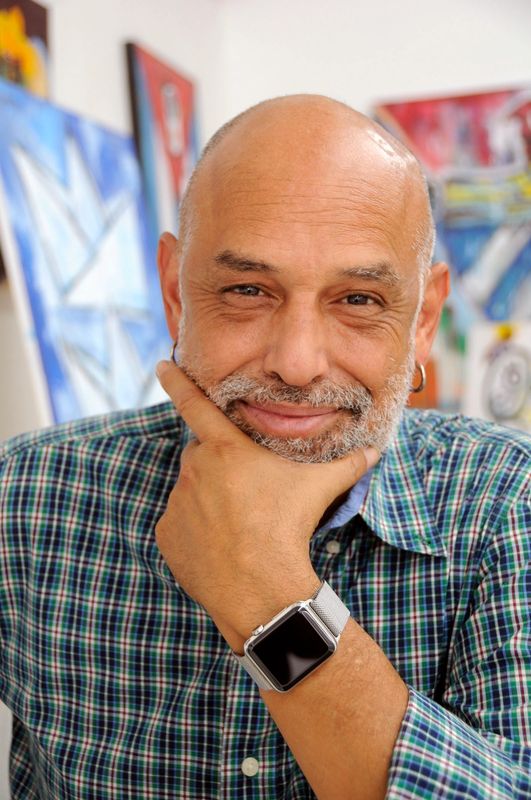 About Rolando Chang Barrero
Rolando Chang Barrero is an America born artist and graduate of the School of  the Art Institute of Chicago 1990 where he was awarded a Reyerson  Fellowship.

He was born 1962, Coconut Grove, Florida Currently resides in West Palm Beach, Florida


Recently awarded The Cultural Council of Palm Beach Muse Award for Outstanding Cultural Leadership and 
 The Raizes Award- Outstanding Leadership.
Recipient of Congressional Letter of Commendation for Arts Programming.
Rolando has been recognized as Best Artist and Best Gallery in Palm Beach by SFGN for numerous years. 

Recent invitational engagements include The Ringling Museum and The Norton Museum of Art. 
Invited guest on Matter of Fact with Soledad O'Brien
Featured on WPBF (West Palm Beach) Special Report: West Palm Beach artist discusses the importance of equality
Featured on
national television and newspapers alongside other notable latinos-
Hispanic Heritage Month: A celebration of heritage and culture

Invited guest for Discover the Palm Beaches: Out on the Town
Invited artist- Atelier de SoSi Gallery, City of St. Petersburg FL
Invited artist- Neiman Marcus, City of Boca Raton, FL
Invited artist- Easton Gallery at The Arts Warehouse, City of Delray Beach, FL
Invited artist- 1310 Gallery, City Fort Lauderdale, FL
Curator and development of The Environment 2021: An international environmental exhibition, panel discussion.
Facilitator for the City of West Palm Beach Racial and Ethnic Equality Action Summit
Curator of Our Planet Our Future Exhibition at The Miramar Cultural Center
Curator of Blank Slate: Domenic Esposito and national mental health panel discussion.
Curator of traveling exhibition "In time of Protest" ( City of Miami, City of Miramar, City of West Palm Beach)
Center for the Center for Women, Gender, and Sexuality Studies (WGSS) in the 
Dorothy F. Schmidt College of Arts at Florida Atlantic University.
Ongoing projects:
ActivistArtistA Bay Gates Project, Curator
Boynton Beach Art District Art Walk
Golden Celebration, Outdoor Festival
KeroWACKED, Multimedia Festival
UNLEASHED Art Fair
Art Synergy, ArtWeek, Palm Beach County, Florida